Have you ever been confused about "What can I do with an empty wall?" or "What can I decorate my walls with?" No worries anymore; we are here with an excellent solution for wall decor ideas!
Wall decor ideas can help spice up the ambiance of your home interior. You can use your empty wall space as inspiration for a fresh new look, from artwork to old windows and doors. Whether it is a bedroom, living room, kitchen, or bathroom, wall decor ideas undoubtedly help transform them into masterpieces.
Are you ready to spruce your empty walls into stylish centerpieces? Then there are a few simple and elegant wall decor ideas, which will make your walls stand out from the rest.
2022 Wall Decor Ideas To Add Complement To Your Interior
Paint Bright Colors
@veronika_tey on Instagram
Our first choice in wall decor ideas is color! Think about what colors you want in your home — dark browns, greens and blues are great for a comfortable house but might not be too warm or inviting if you're focused on a more cozy style. All the bright colors can bring instant transformation if paired with pale-colored furniture and cream-colored linens.
Curate A Gallery Wall
@lisafurtadointeriors on Instagram
A gallery wall is the unique one in all the wall decor ideas. To add some new and stylish elements to your home interior, you can place a few of your favorite pictures on your wall. You can either hang them with photo clips or, for better continuity; you can use frame brackets to secure them. You can even extend the gallery wall up to the ceiling or staircase in a pattern to create the impression of a bigger space.
Create A Patterned Wall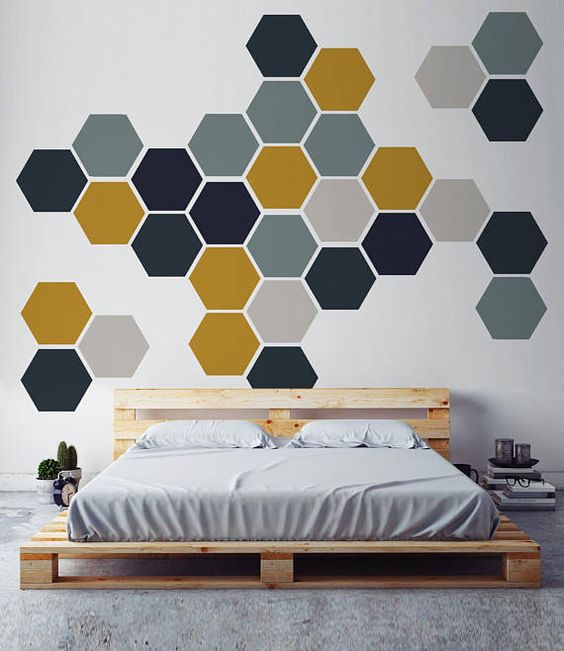 Via renoguide.com.au
Patterned walls have been making a comeback for quite some time now, and if you are seeking something different, then this is something that you should try out. You can go for small motifs completed with photo frames to create your patterned wall.
Patterned walls add a beautiful focal point to interior or external settings. They can also be a terrific way to give a room a fresh appearance and feel and promote the home's aesthetic without spending the time, effort, and money to renovate the entire space.
Whether you desire a significant alteration or a subtle upgrade, a feature wall could be what you need from the wall decor ideas.
Add Some Texture
@hejmelig on Instagram
The texture is one of the most recommended wall decor ideas and one of the most attractive elements in any room that adds a unique charm to the entire space. To bring up the texture on your walls, you have to pick some photos and apply them to your wall. You can also try using stencils or rolled canvas to bring up the texture even more.
Install Shelving
@lkhome__ on Instagram
Installing shelves is one of the most acceptable wall decor ideas to save space!
To enhance the storage space in your house, you can install some vertical shelving on the wall and fill it up with all the items that you need. If you want to match your wall decor with a particular theme of your home, this is an excellent idea. It's a great way to have more space in small spaces!
Use DIY Wall Decor Ideas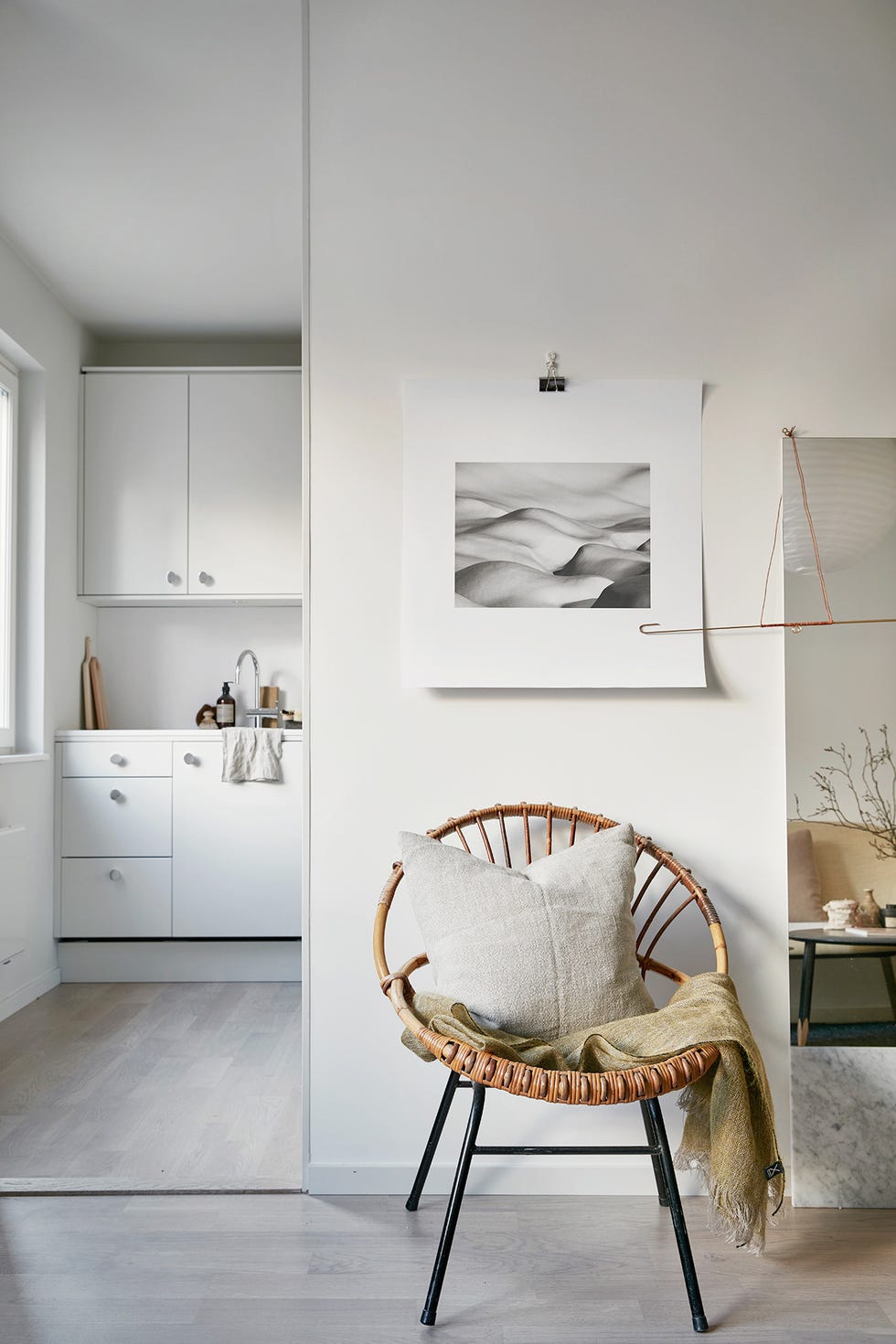 You can use various DIY wall decor ideas for your home interior wall decors such as plants, mirrors, and even curtains to get instant inspiration from multiple sources. It is a funny and inexpensive way to style your home according to your creativity. All your Hand-knitted decors, handmade crafts, and your child's paintings can hang as you wish.
Go Green
@arianatanabe on Instagram
To create a natural ambiance at home, you can arrange them on the wall, hang them from the ceiling, or create a vertical garden to save more space. Houseplants are one of the beautiful wall decor ideas that make your home look pleasant and help remove toxins and provide fresh air to breathe.
Use Reclaimed Wood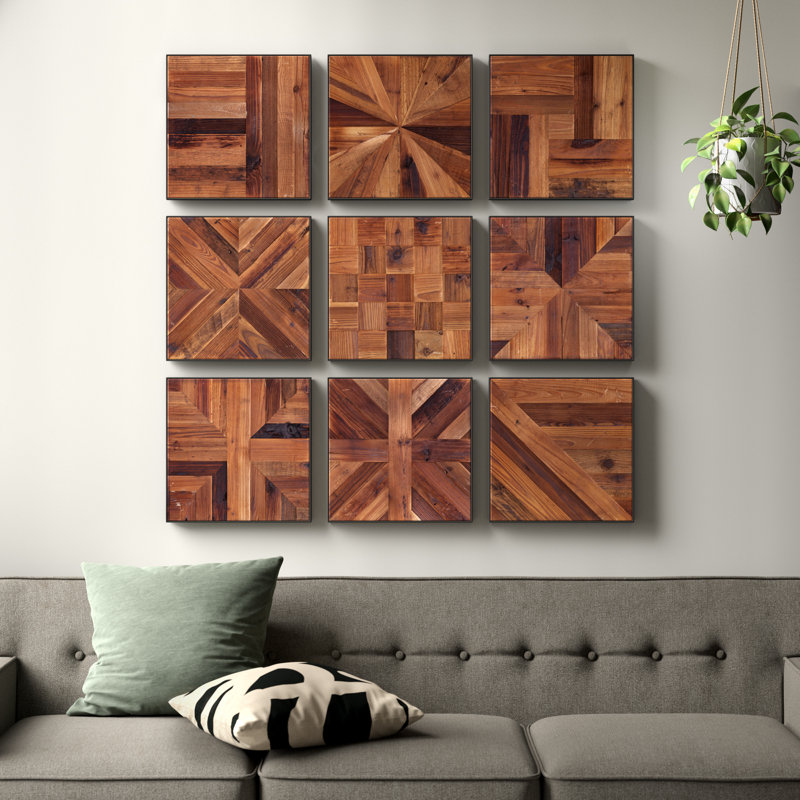 If you have some old vintage furniture that you want to repurpose, then this is one way of reviving both your furniture and walls. Reclaimed wood wall arts add warmth and texture to your walls while accentuating them for a new appearance. Also, it will make your area feel warm and inviting since the texture already has a rustic vibe to it.
Use Mirrors To Reflect Light
@villa_nypongatan on Instagram
Adding mirrors to your home interior will instantly refresh the room and make it look more spacious. Mirrors will capture any available daylight, no matter how gloomy the sky is outside. They give the appearance of depth and spaces, making a small room appear larger.
Mirrors are also helpful in confined spaces, such as hallways.
Abstract Art Pieces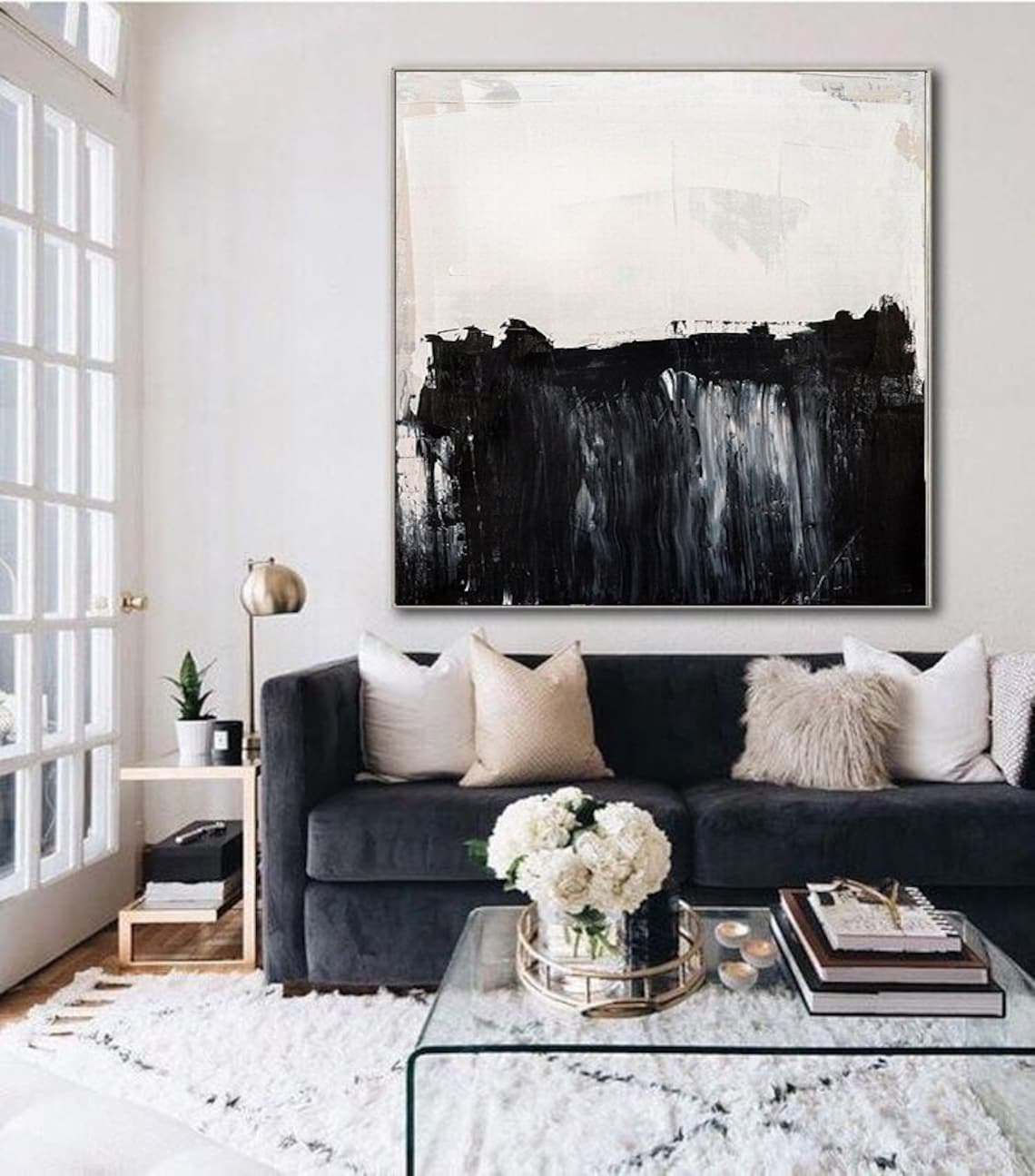 Via Etsy
3D art pieces are not everyone's cup of tea, and if you are looking for something modern and abstract, then this is one of the best wall decor ideas you can opt for. But abstract paintings can change and improve the mood and ambiance of a room.
Abstract art is a great option when a space demands a vibrant centerpiece. The open-ended subject matter will not overpower the store of a room. Still, the eye-catching composition—whether geometric, fluid, or painterly—will aid in creating movement and depth.
As well as the wall decor ideas mentioned earlier, there are several other options to choose from, and some of them are listed below –
Color-coordinated architecture

Showcase a fabric

Paint a mural

Hang plates

Floor to the ceiling aquarium wall

Personalized map

Display sculptural sconces

Hang an oversized wall calendar

Giant board to pin travel pictures

Showcase your hats collections

Mount television

Mount a metal bike/car

Add rustic charm with exposed bricks
Tips To Remember Before Implementing Wall Decor Ideas
Here are some tips to remember before planning or implementing your ideas on walls, along with wall decor ideas.
Consider what the wall is made of (helps find the best wall decor ideas). It can affect how your decoration will hold up to wear and tear. For instance, brick walls can be tough to decorate, while drywall is flimsy but easier to work with.

Make sure you have a screw or nail for any item you want to hang on the wall. It can save time and hassle when hanging up something you've just bought or inherited that hasn't been hung for a long time.

You can go color-coordinated with your decor using walls, ceiling, and rugs for a refreshing new look of your home interior. Use either contrast or perfect paired articles to spruce up.
The wall, as mentioned earlier, decor ideas, and tips are just a few of the best to try out to make your home interior look more stylish. You can make some changes to these wall decor ideas as per your preferences and taste, and you can use these simple techniques to revamp your home interior.
Thanks for checking out our 2022 Wall Decor Ideas to Refresh Your Home Interior blog post, and I hope you like our wall decor ideas and tips.
If you have any questions regarding wall decor ideas, please ask in the comments section below, and if you liked this blog article, consider checking our other blog posts by clicking here!